For Green Energy Transition and Energy Optimization
The energy transition has become unstoppable in realizing environmental sustainability, driven not only from policy guidance, but also from ESG sustainability factors and RE100 initiatives. An ESS consists of Power Conditioning System (PCS), Battery Energy Storage System (BESS), Control System and Energy Management System (EMS). These sub-systems work together to regulate and optimize energy consumption, stabilize grids, and therefore improve energy efficiency. 
An ESS plays different roles for power generation sides and consumption sides. For power plants and distribution grid, it's a regulating device assisting grid operations, dispatching power between generator, renewable energy, transmission, and distribution networks, thus mitigating pressure caused by imbalances between supply and load on the grid.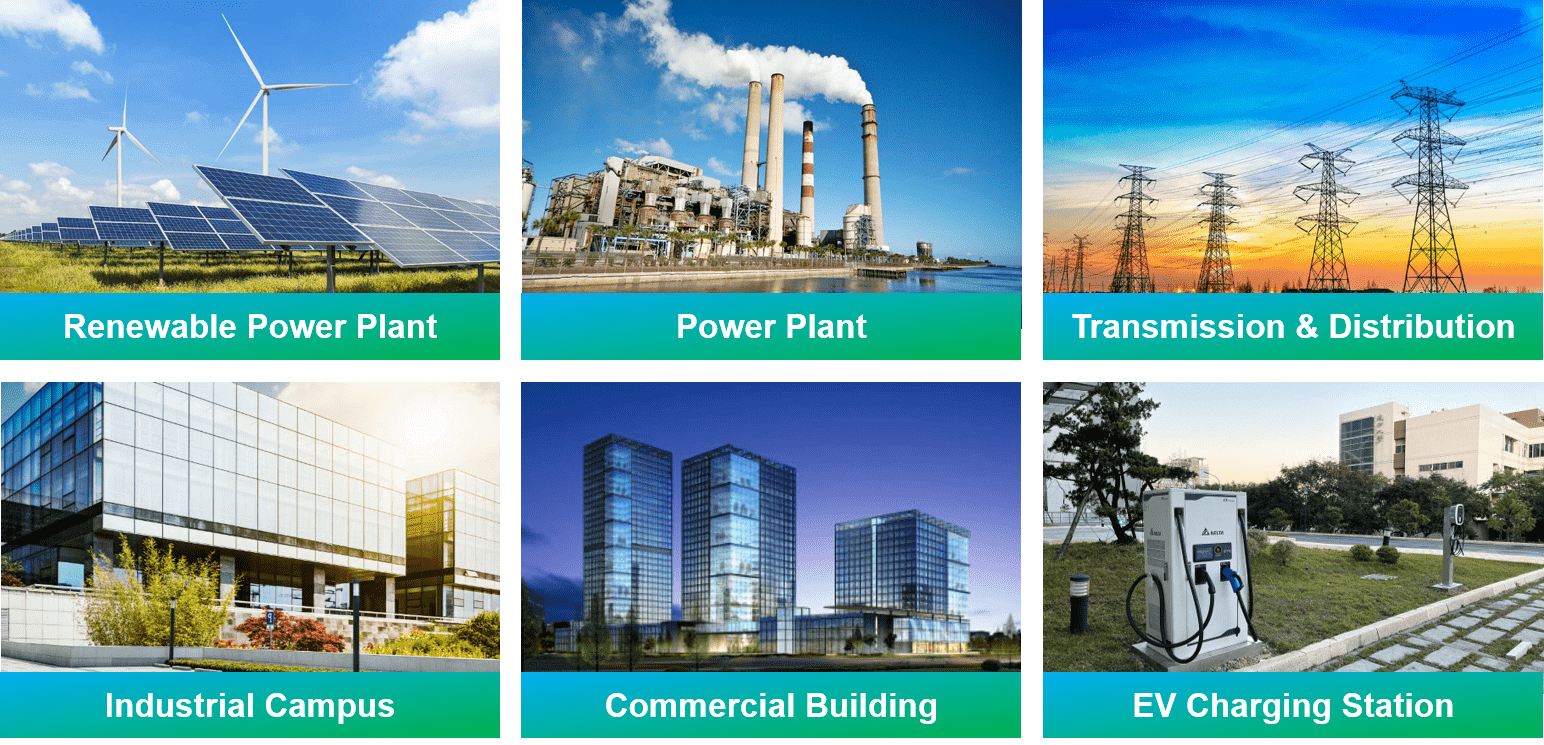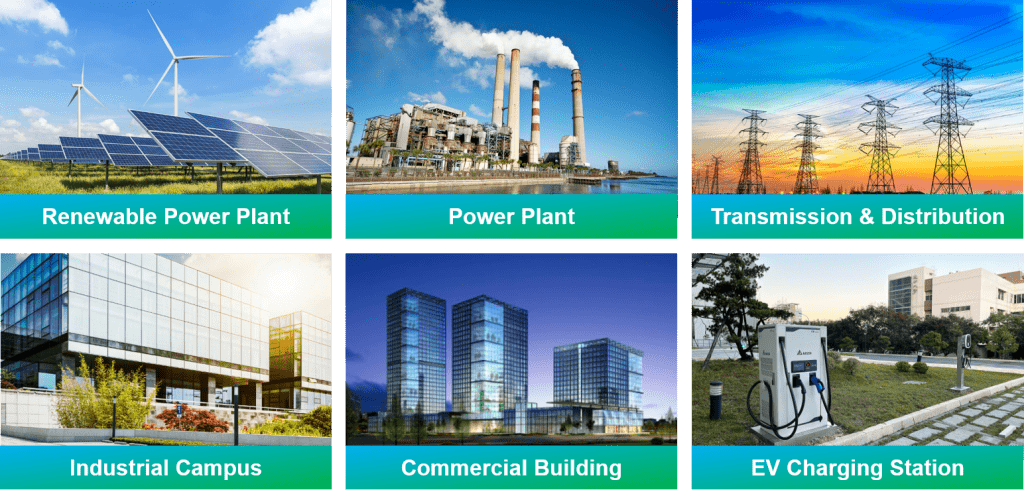 For industrial users, an ESS ensures they meet government policies and industry trends, such as RE100, low carbon manufacturing, and provides multiple functions, such as grid ancillary services, peak shaving, pv self-consumption, emergency backup power, and EV charging peak load support, while benefitting from the optimizing energy efficiency.
Delta's One Stop Shop Solution
With power electronics and battery technology at its core, Delta has software and hardware R&D, manufacturing, quality control, system integration, and verification capabilities to provide one-stop energy storage solutions, including simulation tools at the initial planning stage, power conditioning systems (PCS), battery energy storage systems (BESS), control systems, and energy management software (EMS).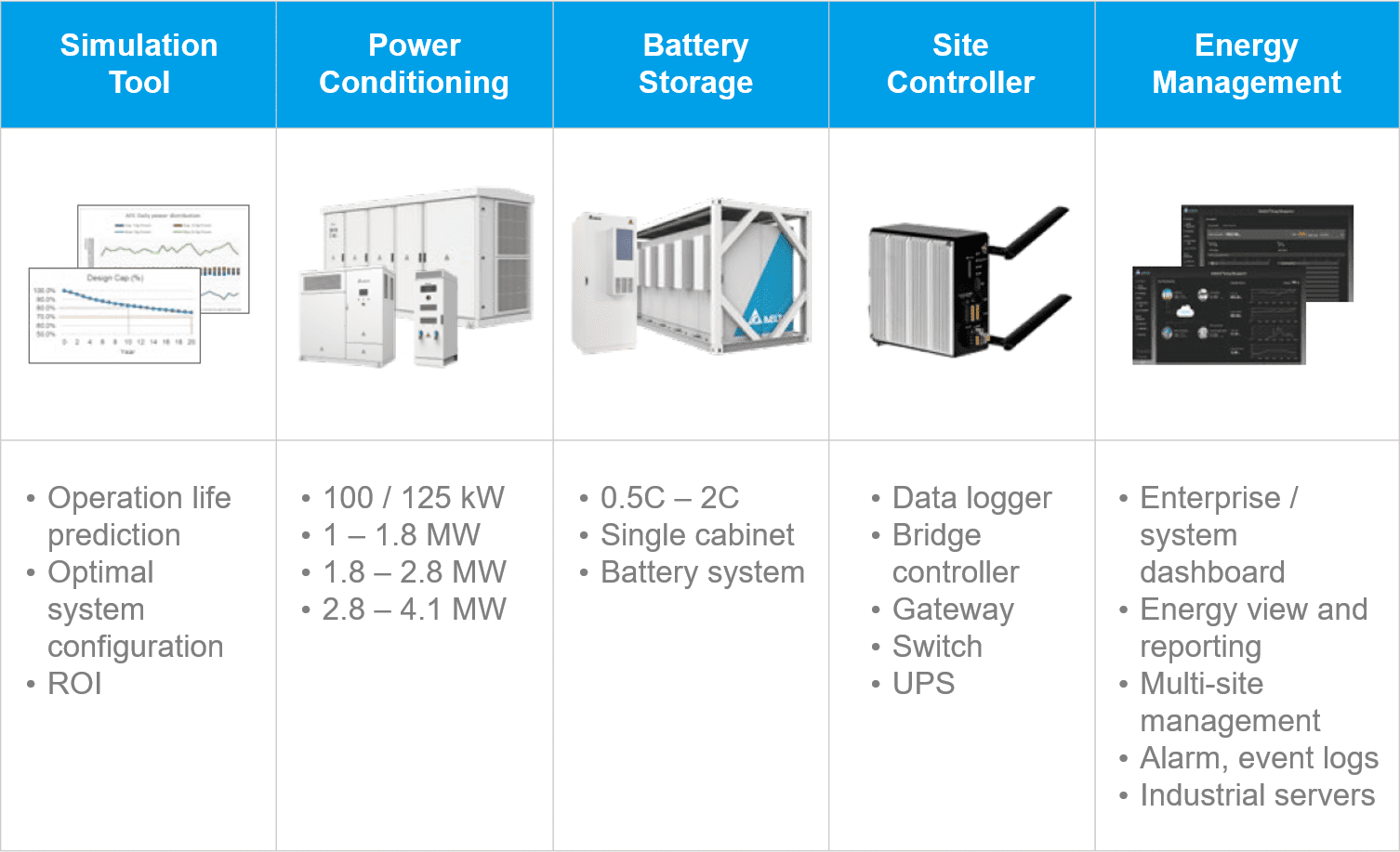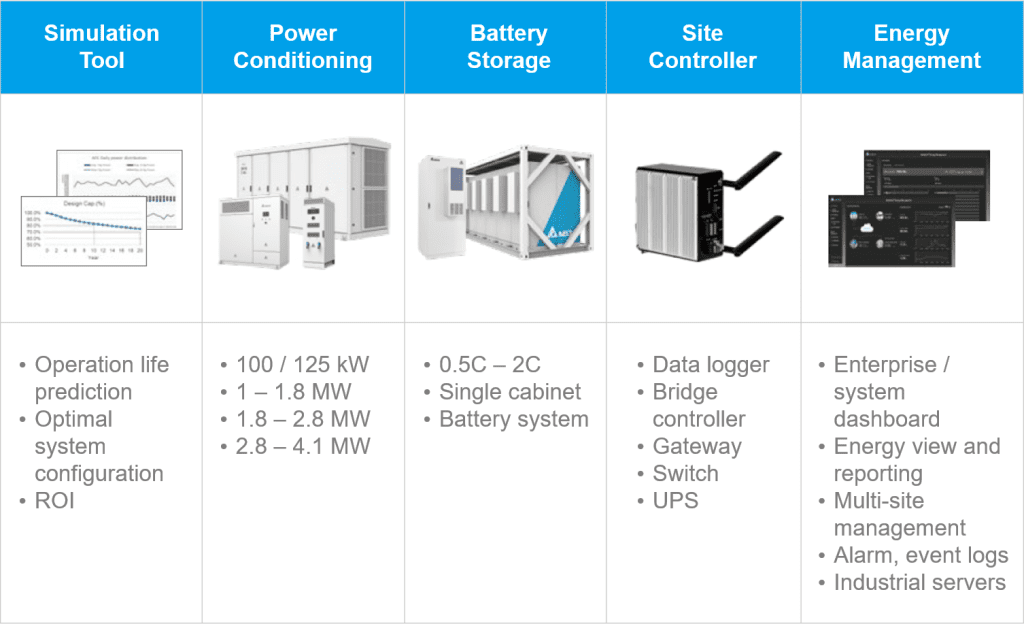 Master in ESS Core Technologies
Invest 8-9% of annual revenue in R&D expenses
Own battery testing laboratory
Pre-integration testing before delivery to site
Maintenance and system life cycle operation

Success Case
Utility and Grid Support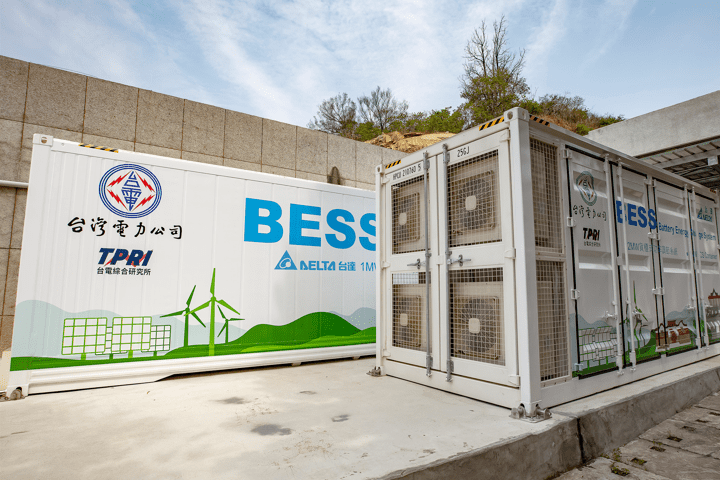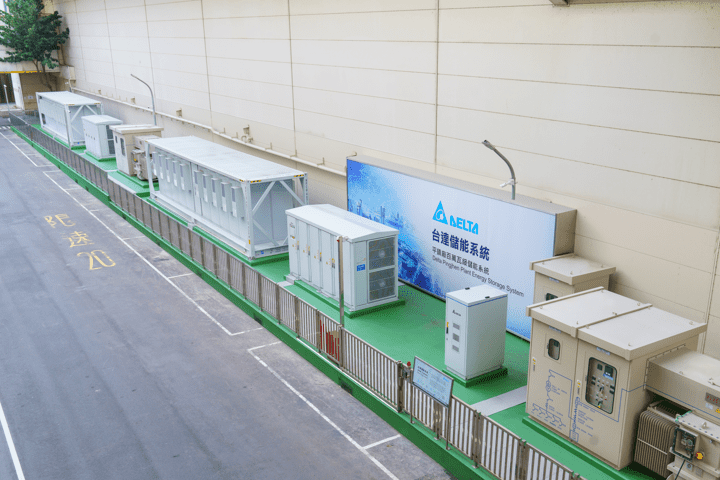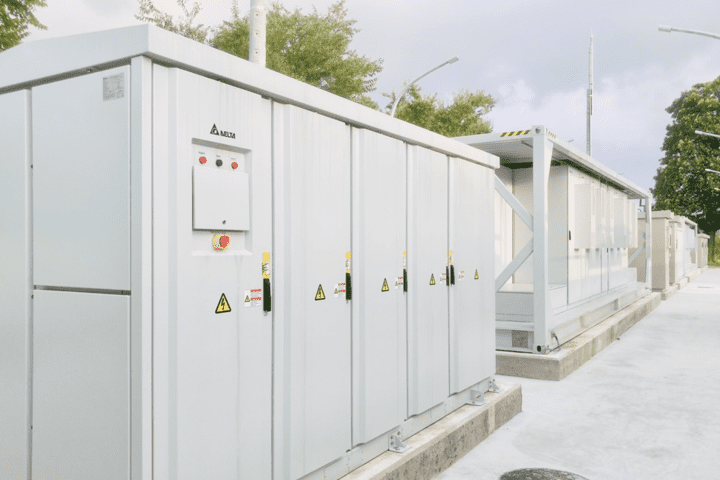 Solar Power Plant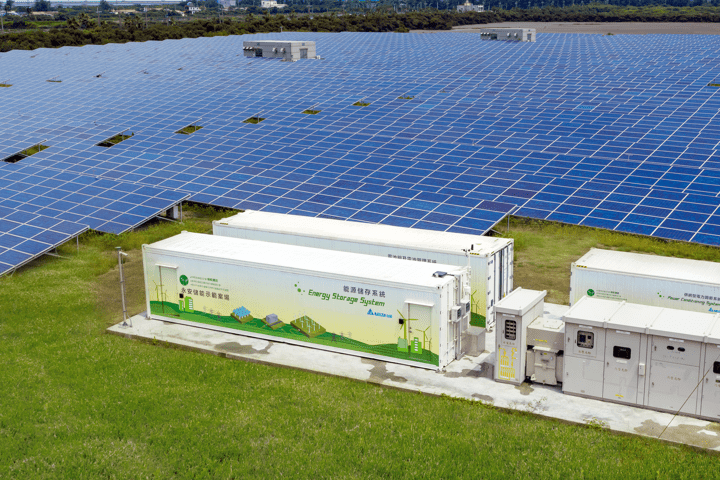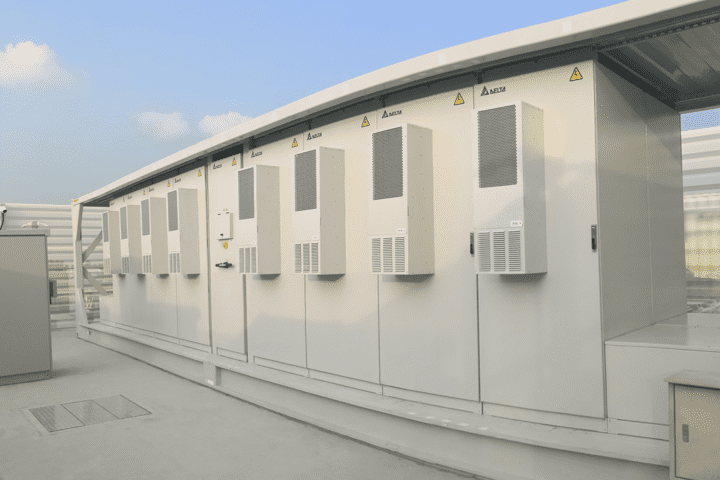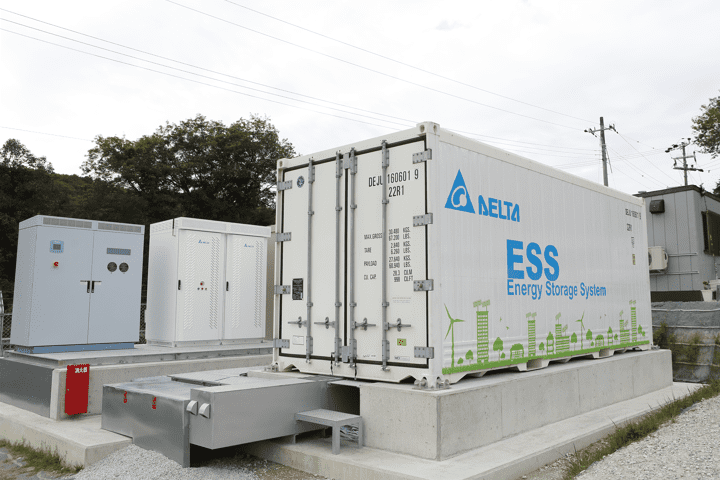 Commercial and Industrial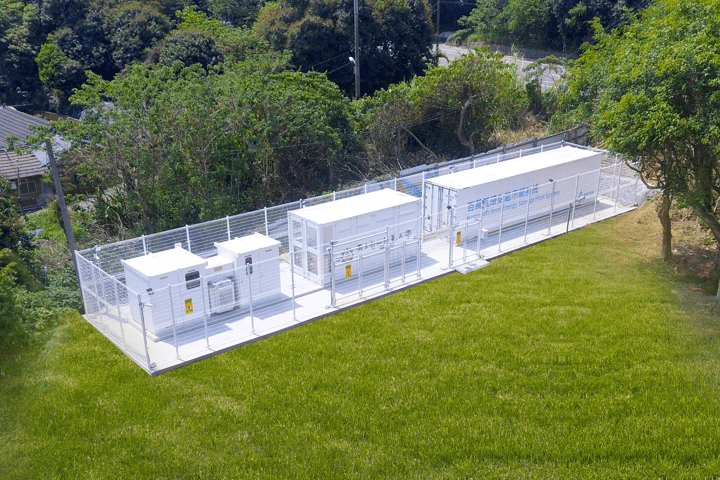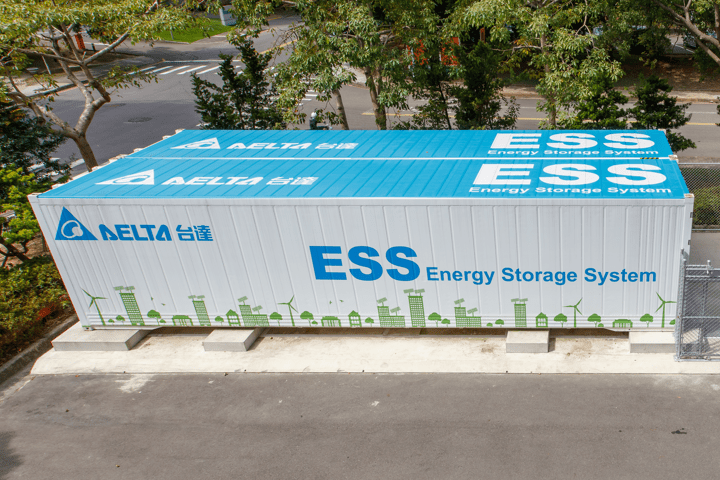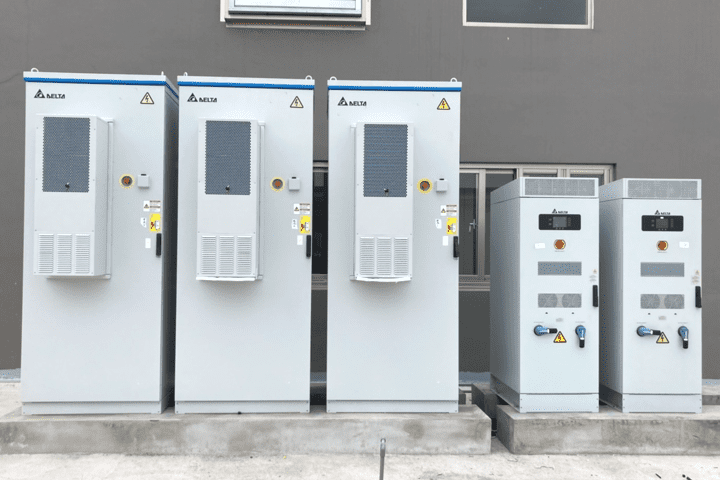 Micro-grid
and EV Charging Station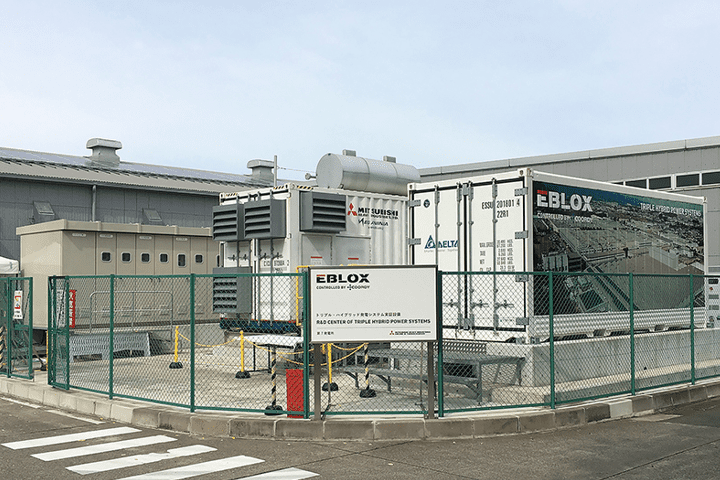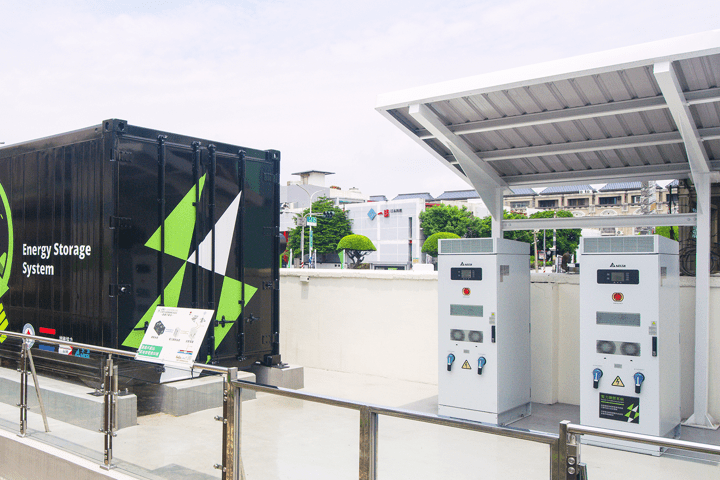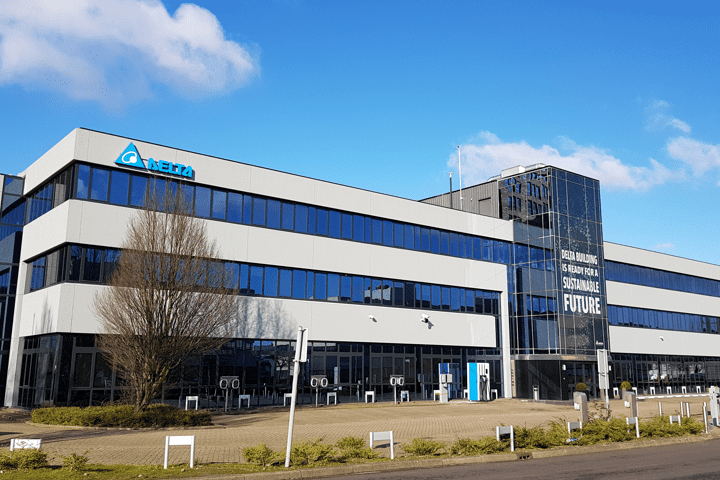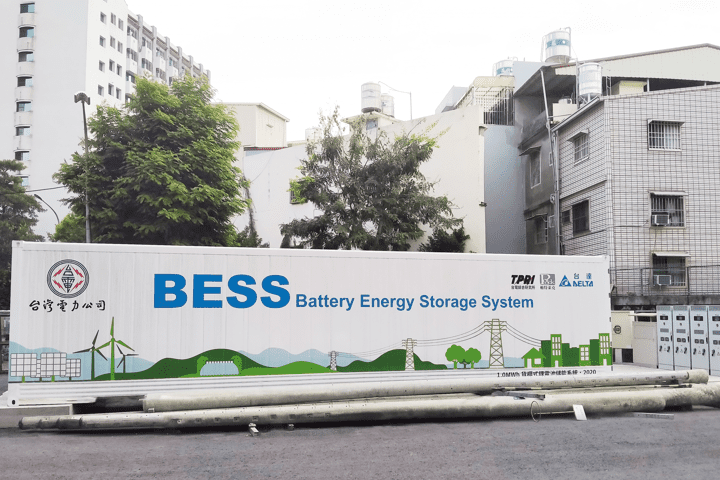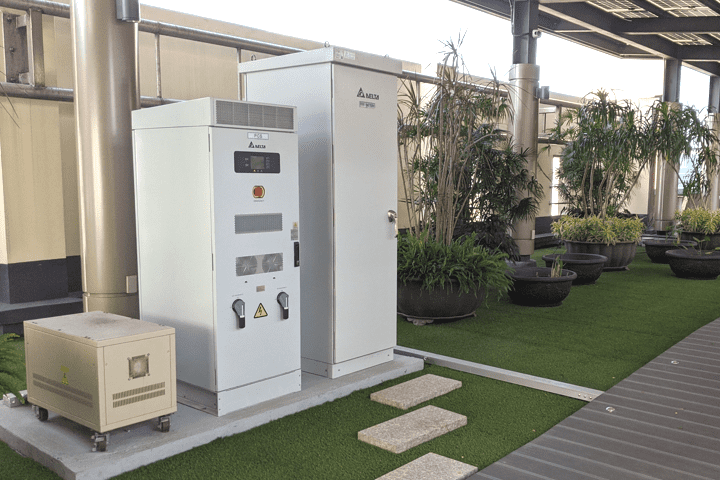 Contact Us