In virtually every traditional classroom setting, students and teachers are typically in close proximity to each other. Universities in particular tend to attract people from all around the world, and this has led higher education institutions to come up with innovative ideas to contain the spread of COVID-19 and to continue classes in new ways under new regulations pertaining to social distancing.
Enhancing Higher Learning under COVID-19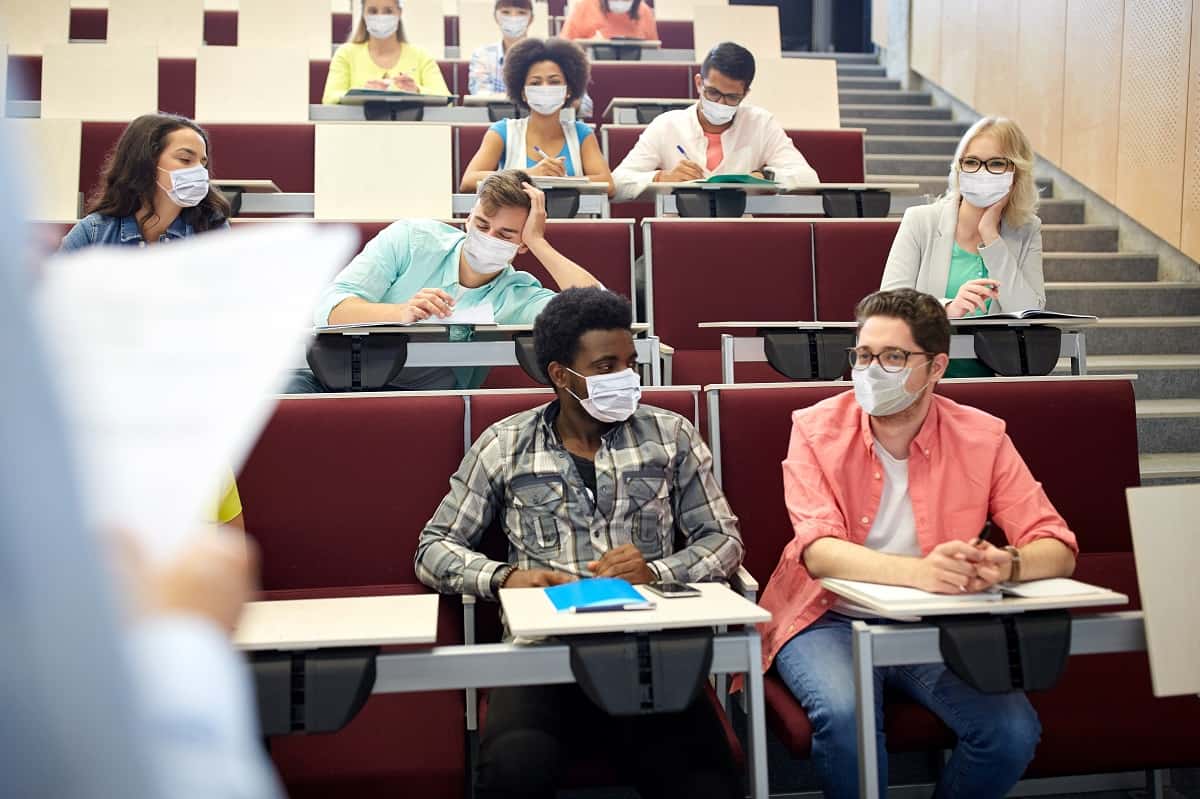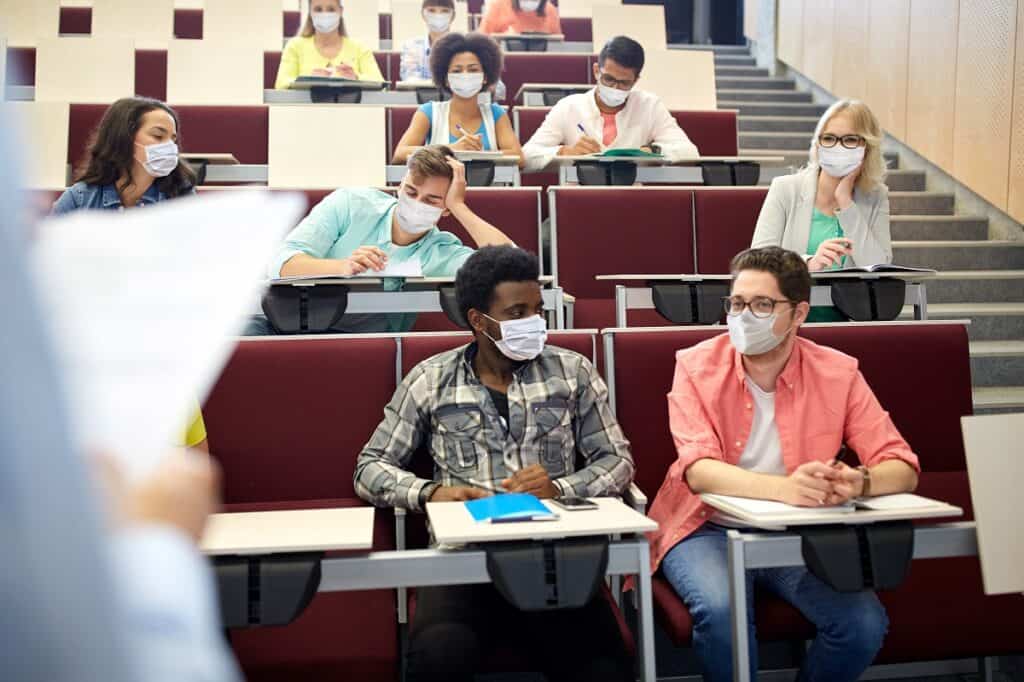 With many classes having been cancelled and campuses having been closed, many universities are looking to online learning as a solution to students being able to complete their studies. Additionally, as the reopening of classrooms is becoming more of an option, universities need solutions that allow them to utilize large spaces to conduct lessons. To retain students and maintain class-room learning, universities around the world are starting to adopt a hybrid learning model to implement virtual classes as well as use spaces such as large class-rooms to facilitate some on-site teaching to keep students motivated and engaged. Even though many universities already have a robust system, the hybrid learning model makes it difficult for some teachers and students to be able to adapt to such changes.
Solutions for Hybrid and Distance Learning
It is undeniable that learning in person is critical for collaboration and engagement, but implementing social distancing measures means that large space such as lecture halls and large classrooms are expected to be used more frequently than before. In such settings, large-screen presentations are going to be essential. Projectors are a primary consideration for this, especially because of their adaptability to large venues environments and relatively lower cost compared to screen displays of similar size.
Vivitek's DU6000Z and DU4000Z series of laser projectors are ideal for projecting high-brightness and high-resolution images, ensuring that students will be able to view learning material clearly. The projectors feature quick start-up and turn-off, making them particularly useful for daily use in school. DU6000Z series has motorized lenses with seamless throw ration means that installation and adjustment are smooth and easy for AV team and installer.
Moreover, teachers and students can easily share their learning materials wireless on the big screen because the projectors allow for connection via NovoConnect add-on devices, enhancing the engagement and interaction.
In addition to equipping more lecture halls with projec-tors, smaller classrooms and huddle spaces can also benefit from visual displays to facilitate collaboration. NovoTouch, a touchable display with the built-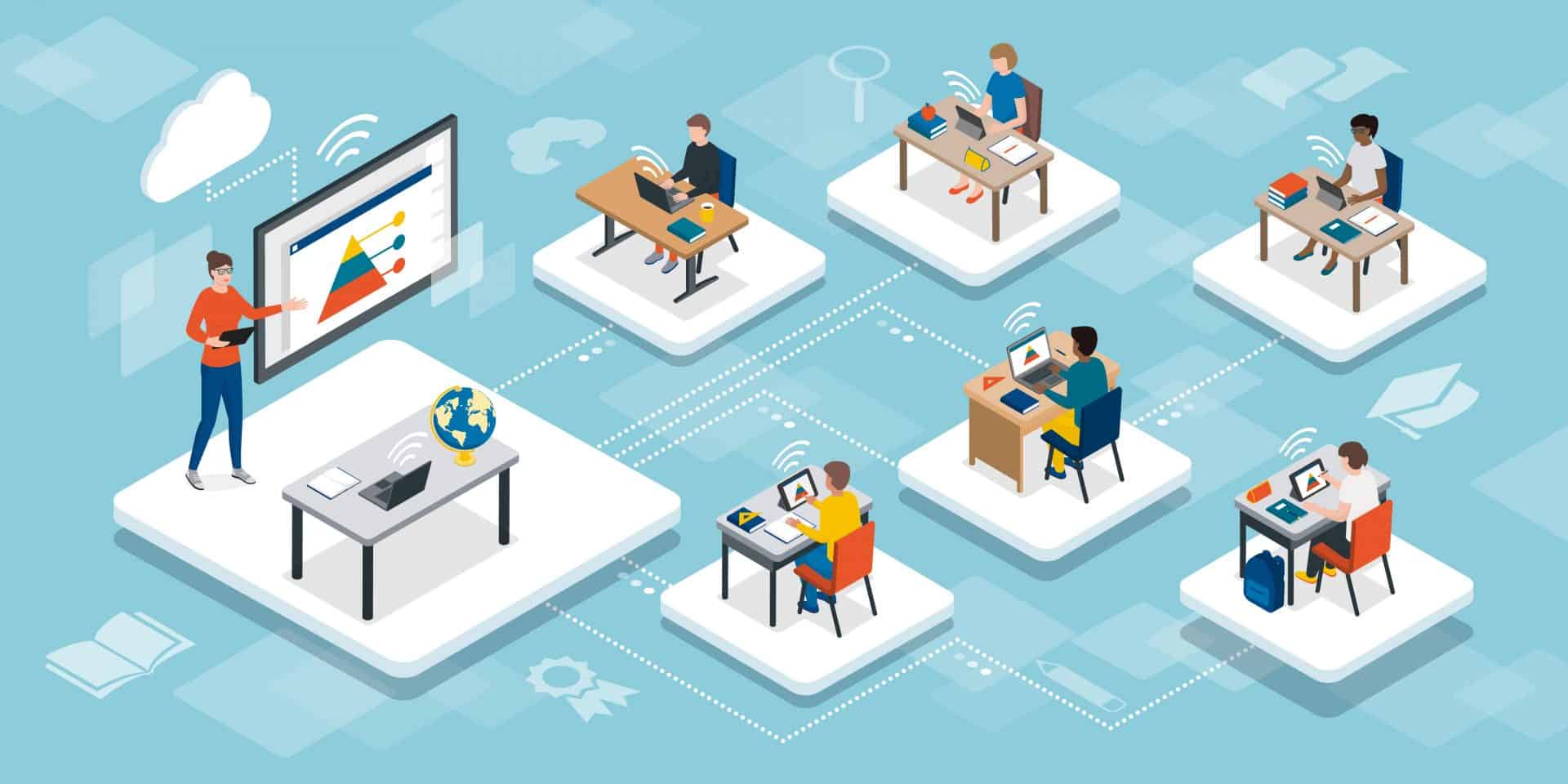 in Novo-Connect wireless presentation system, is the perfect tool for video conferencing for online class settings between small groups such as teachers on campus and students at home, or even for small groups at different locations, whether on campus or in satellite spaces.
NovoTouch allows users to install video conferencing applications and work with a video camera of their choice. The touch panel not only supports simultaneous screen-sharing by up to four people via NovoConnect wireless presentation system, but it enhances learning efficiency by allowing users to take notes directly on the screen then send them to all participants immediately. The NovoConnect wireless presentation system also adds the same level of functionality for BOYD.
Visit our regional website to learn more about how Vivitek's laser projectors and NovoTouch can enhance your learning experience. http://www.vivitekcorp.com/