In 2020, many cinemas are closed due to the pandemic and blockbusters have been postponed or launched directly to streaming platforms. This is why outdoor theaters or drive-in cinemas are making a comeback, to satisfy people who are eager for the optimal audiovisual cinema experience. Vivitek's flagship projectors are the best options for outdoor movies, providing movie-goers with an extraordinary audiovisual experience.
Has COVID-19 Closed the Curtains on the Movies?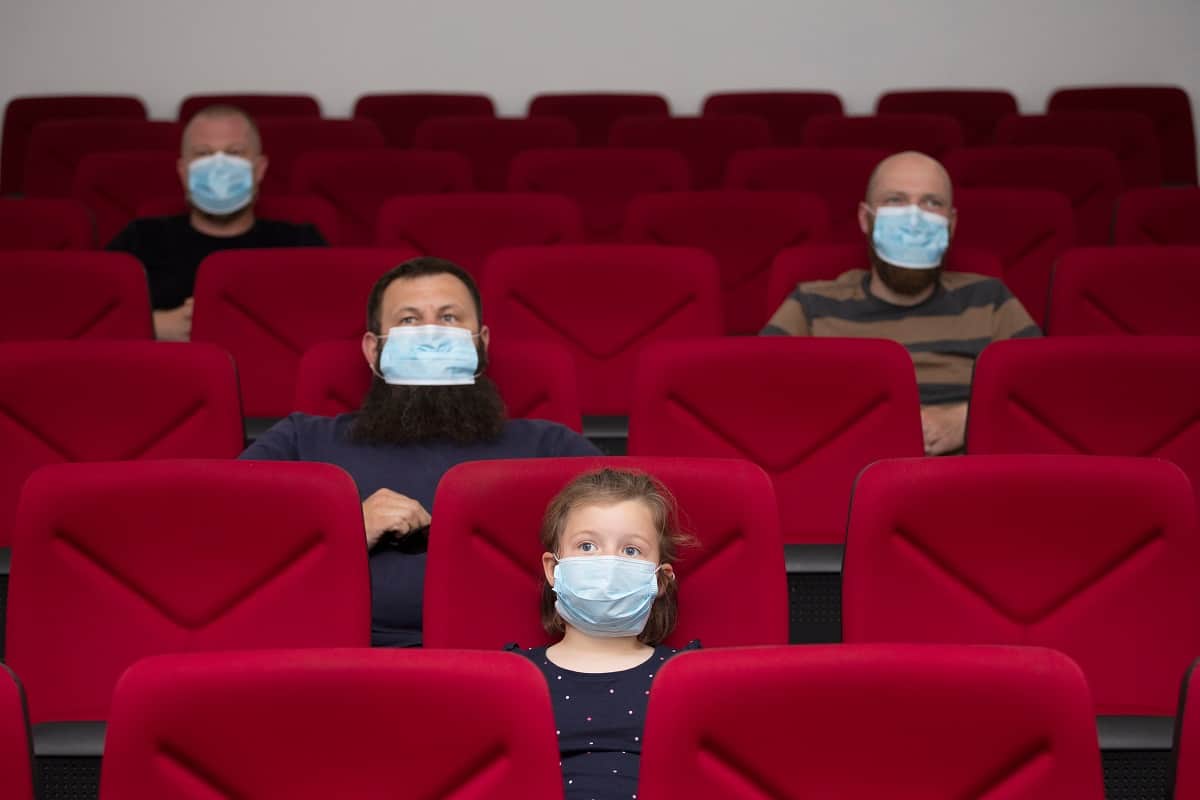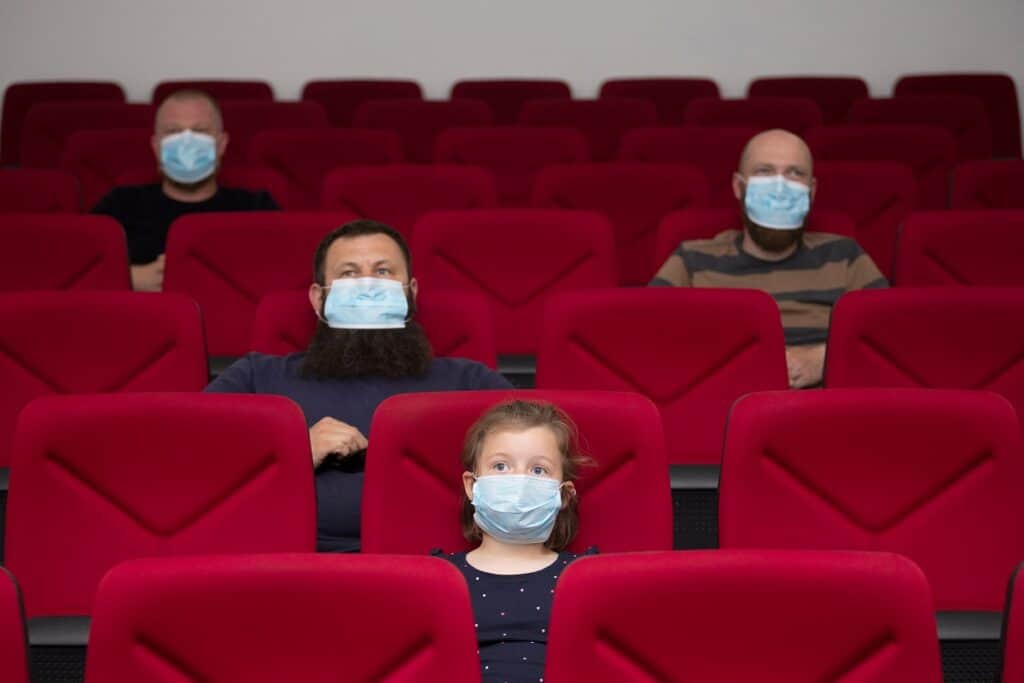 The revenues that cinemas have generated over the years need no introduction. Global box office takings reached a record $42 billion in 2019, amounting to a little over 30% of the estimated $136 billion value of movie production and distribution for that year.
In many places around the world, the COVID-19 pandemic practically brought film production to a standstill and led to the closure of many cinemas. With production now having recommenced in some places, the virus has still created a lot of uncertainty for movie-goers, the most immediate of which is their diminishing confidence in the safety of confined venues such as movie cinemas.
For exhibitors, revenues have been affected by cannibalization from the rescheduling of other films, attendance has been lower because of people's fears about confined spaces, cinemas have been shut down because of massive losses, and some new films are launching immediately to home release.
But the fact of the matter is that very few people have a home audiovisual setup that could truly replace the full cinema experience. And so the show must go on.
Bringing Back the Drive-in Cinema with Vivitek
One change the COVID-19 pandemic has brought about is the previous decreasing popularity of drive-in movie theaters taking a turn for the better. Their key benefits in the context of the current situation are that they give exhibitors a means to reestablish cash flow while allowing movie-goers to enjoy the full cinema experience from the safety of their cars. And you get to bring your own food and drinks.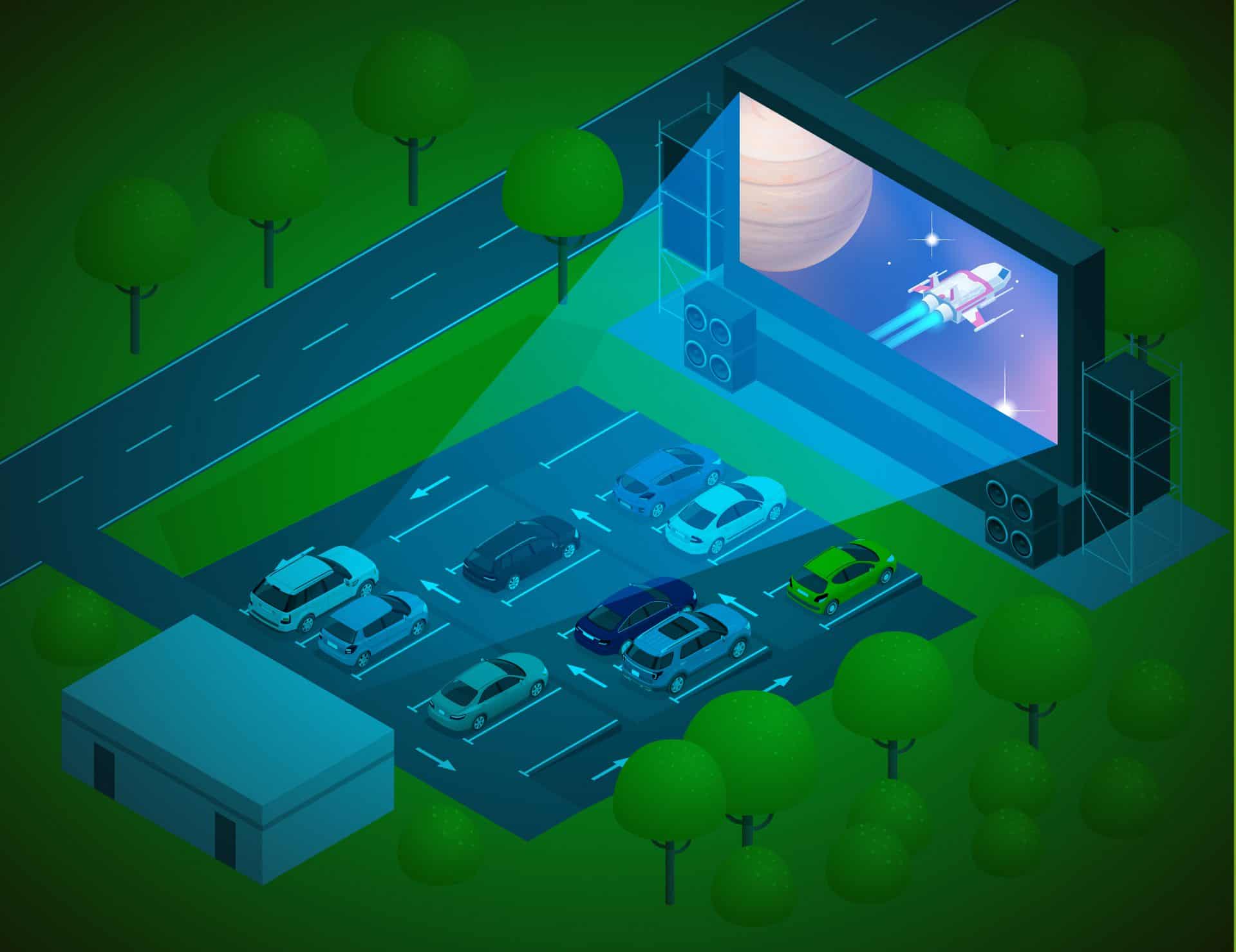 With regulations and concerns about social distancing, this makes drive-in theaters a perfect solution, especially with some of them reserving multiple parking spots per car and taking orders online to eliminate queues.
But as with indoor cinemas, the projector is the most important piece of equipment, and brightness and resolution are the main considerations that ensure a high-quality visual experience regardless of whether viewed indoors or outside. Yet there are further considerations for projectors that would be exposed to the elements of outdoor entertainment. And so, for reliable projection and performance, there simply must be no compromise on the quality of the projector.
For this, Vivitek offers a robust product lineup of projectors that are the ideal solution: their high-brightness projectors include the DU9000Z and DU8000Z series or the DK 8500Z and DK10000Z series of 4K UHD (3840 x 2160 resolution) projectors. Both are high-brightness, large-venue projectors with a high lumen count and native WUXGA or 4KUHD resolution. They deliver impeccable color and outstanding detail, adding DLP® Dark-Chip3™ and BrilliantColor™ technologies for optimal depth in black levels and vibrancy in color. Their solid-state laser phosphor light source is also an environmentally friendly lamp-less design that is both mercury-free and energy-efficient, eliminating down-time caused by lamp failure and replacement.
Making them particularly suitable for outdoor use are their dust-resistant optics engine and filter-less design, coupled with a heavy-duty steel chassis for extra protection. Maintenance is also easy with up to 20,000 hours of operating time.
Quick start and off make them immediately usable without having to warm up or cool down, and their powered zoom, focus, and lens shift make it especially easy to perform positional adjustments. Advanced calibrations can also be performed to fine-tune and optimize images, including gamma and color management settings.
Most importantly, they produce rich colors for an incredible cinematic experience, just like an indoor movie theater.To learn more about these perfect solutions for outdoor cinemas, visit our website at https://www.vivitekusa.com/category/Large-Venue-House-of-Worship-Professional-Installation/